KitKat commercial is now family-friendly once again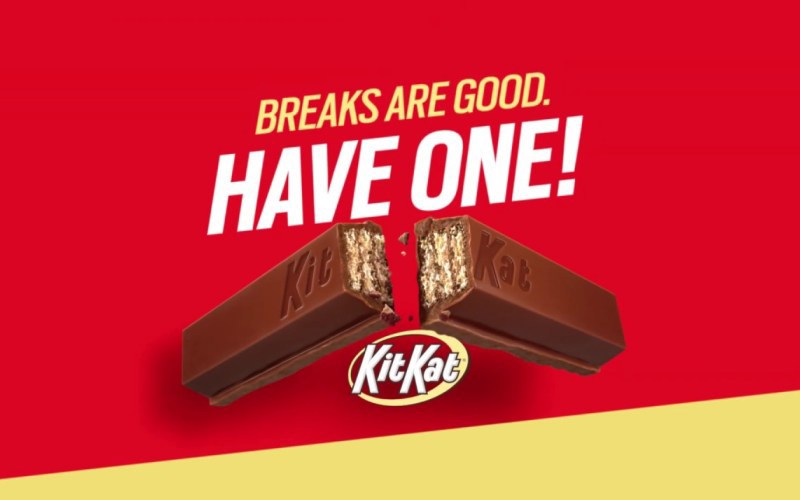 One Million Moms was extremely offended by a recent KitKat commercial which was full of sexual innuendos. In the original KitKat "Reverse Break" commercial, the inappropriate song "Work It" by artist Missy Elliott was the focus of the ad versus the actual product. This song is about sex, and the lyrics are extremely offensive. Everyone knows children repeat what they hear. The advertisement shows an unwrapped candy bar and briefly includes their logo at the end, but not once is KitKat audibly mentioned during their "Reverse Break" commercial.
KitKat's "Reverse Break" commercial was irresponsible, but after our 1MM supporters voiced their concern over the candy bar ad with a sexual message, a new commercial has begun airing. KitKat has updated their commercial to leave out the vulgar song lyrics. The revised commercial now includes their famous jingle.
This is a HUGE improvement! The commercial is now family-friendly once again. 1MM appreciates KitKat taking appropriate action to make this correction.
Your voice was heard once again!
Support One Million Moms and help fight against indecency.
Support us with a financial contribution. Make a donation Gift of any amount.
Make Donation
Let us know when you find trash in the media
If you see questionable material in the media, submit a report and take it from there. content.
Submit Trash