Urge Sonic to Pull Sponsorship from 'Little Demon'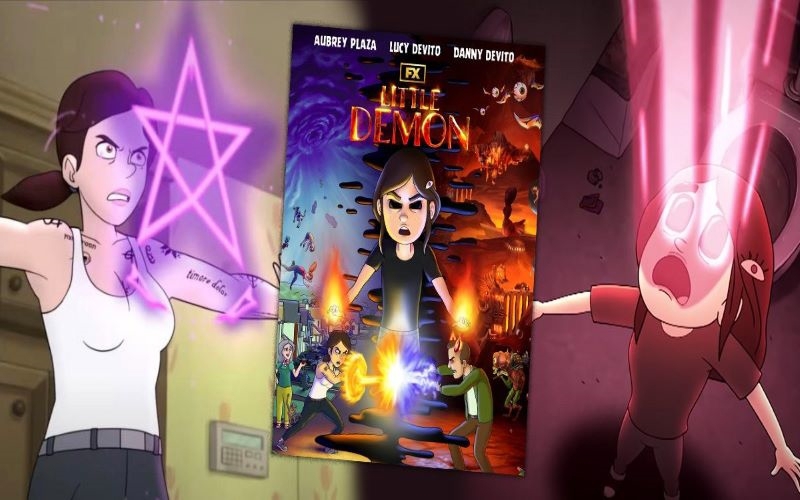 Victory!
Sonic has responded to the concerns of  OneMillionMoms.com regarding the company's recent ad placement during the animated series Little Demon. As soon as One Million Moms alerted Sonic that its commercials were airing during this satanic series, the company pulled its ads!
Thank you, Sonic!
One Million Moms, your voices were heard – and heeded. Please know that we will continue to monitor this company's efforts, and if any changes occur with this new policy, you will be the first to know. But for now, no further action is needed for our Sonic campaign.
Hopefully, additional advertisers will follow Sonic's lead. After all, financial backing and sponsorships are how series remain on the air.
____________________________________________________________________
Original Alert:
The satanic program, Little Demon, has been extremely controversial. Sadly, this disturbing program is brought to viewers on FXX, courtesy of The Walt Disney Company, which took control of FXX Network through its purchase of 20th Century Fox.
Every week, more and more of the available advertising slots on Little Demon are being filled with network promotions for other Disney properties, and fewer and fewer are being filled with actual paid advertising. That means Little Demon is losing money for FXX and Disney!
We need to keep the momentum going until Disney realizes Little Demon is too costly to keep on the air.
Now, Sonic Drive-In needs to hear from you! Nine ads for Sonic Drive-In restaurants have aired in only five episodes of Little Demon, and four of those were on the most recent episode!
The swiftest way to bring an end to this demonic series is to address its corporate sponsors, such as Sonic Drive-In.
Take Action:
Please sign our petition urging Sonic Drive-In to no longer sponsor this demonic show, 'Little Demon.'
Take Action Now!