Urge Popeyes to Pull Sponsorship from 'Little Demon'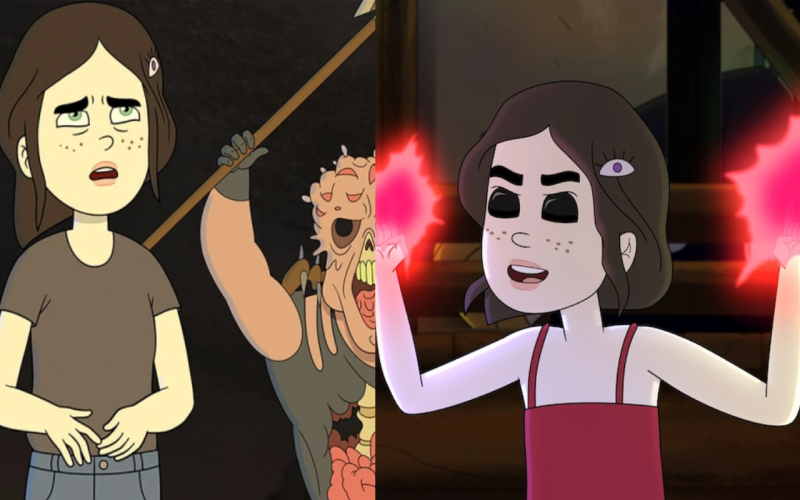 Victory!
Popeyes Louisiana Kitchen has responded to the concerns of  OneMillionMoms.com regarding the company's recent ad placement during the animated series Little Demon. As soon as One Million Moms alerted Popeyes Louisiana Kitchen that its commercials were airing during this satanic series, the company pulled its ads!
Thank you, Popeyes Louisiana Kitchen!
One Million Moms, your voices were heard – and heeded. Please know that we will continue to monitor this company's efforts, and if any changes occur with this new policy, you will be the first to know. But for now, no further action is needed for our Popeyes Louisiana Kitchen campaign.
Hopefully, additional advertisers will follow Popeyes Louisiana Kitchen's lead. After all, financial backing and sponsorships are how series remain on the air.
____________________________________________________________________
Original Alert:
Urgent warning for parents!
Disney has taken yet another dangerous step into the darkness with its new animated sitcom series, Little Demon. Sadly, this disturbing program is brought to viewers on FXX, courtesy of The Walt Disney Company, which took control of FXX Network through its purchase of 20th Century Fox.
Unfortunately, this animated series will draw teen viewers with its main character, 13-year-old Chrissy.
The series mocks Christianity, includes the use of the f-word, full-frontal female nudity, mutilation, dismemberment, gore, crude and vulgar references to male genitalia, and praise of the satanic and demonic world, all airing on FXX and on Disney's streaming app, Hulu.
Disney is introducing viewers, including children who might stumble across this series, to a world of demons, witches, and sorcery. Along with the demonic content of this series, the minds of younger viewers will also be inundated with secular worldviews that reflect the current culture.
Disney describes the storyline as follows: "Thirteen years after being impregnated by Satan, a reluctant mother, Laura, and her Antichrist daughter, Chrissy, attempt to live an ordinary life in Delaware but are constantly thwarted by monstrous forces, including Satan, who yearns for custody of his daughter's soul."
The show makes light of hell and the dangers of the demonic realm. Even the previews and commercials include such horrific content that it is difficult for families who watch FXX to avoid its evil subject matter completely.
The first episode is more than enough for most Christian families to realize that Little Demon is an extremely dangerous series. It is evident that Disney is trying "to portray witchcraft as a positive tool to fight evil."
Perhaps the swiftest way to bring an end to this demonic series is to address its corporate sponsors, such as Popeyes.
Take Action:
Please sign our petition urging Popeyes Louisiana Kitchen to no longer sponsor this demonic show, 'Little Demon.'
Take Action Now!