FCC Report to Congress Confirms Failed TV Ratings System!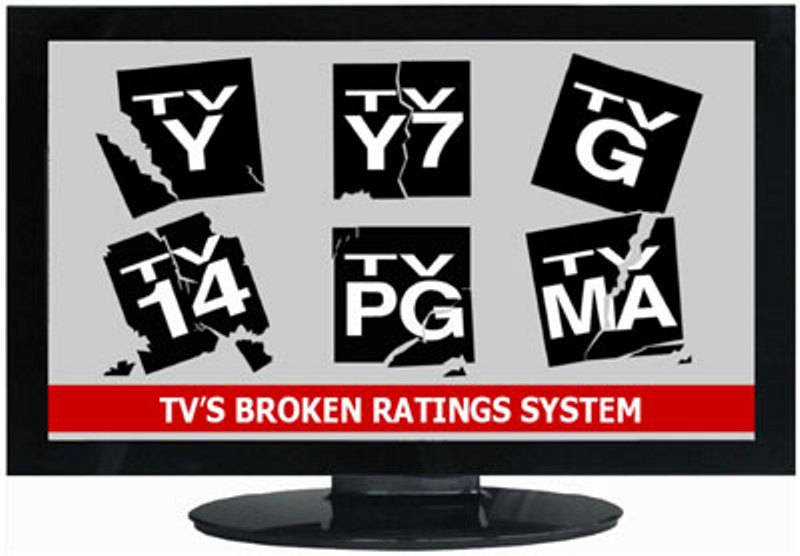 Update! Last week the FCC delivered its report to Congress on the inaccuracy of the TV ratings and the ineffectiveness of the oversight of the TV ratings system.
The FCC report acknowledges that the "vast majority" of public comments came from individual consumers like you; and "nearly all" of the commenters stated their dissatisfaction with the current system.
The FCC report also rightly states that Hollywood should do a better job and that the public concern about the system's accuracy merits additional action.
1MM wholeheartedly agrees with the recommendations put forth by the Commission to improve the ratings system and its oversight.
Federal Communications Commissioner Jessica Rosenworcel put it best: "How can we help parents to be better parents?"
The report's last twelve words were perhaps its most important words: "We note the ratings system has not changed in over 20 years."
It is outrageous that a system designed to protect children from toxic entertainment is older than Google, older than the iPhone, and older than Facebook!
The next step in the process for positive change needs to be public hearings, conducted either by Congress or the FCC, that can deliver to parents a reliable and robust content ratings system which reflects the realities of today's entertainment media landscape. The FCC report must be the beginning for improvement, not an end for this debate.
1MM will continue to work to ensure that improvements are made. This isn't the end of the road – not by a long shot. But the fact that the FCC report affirms and confirms what we've been saying all along is a huge step in the right direction.
A huge thank you to all who took action! We are so grateful to those of you who took the time to file a public comment. We hope we can count on your continued support.
Support One Million Moms and help fight against indecency.
Support us with a financial contribution. Make a donation Gift of any amount.
Make Donation
Let us know when you find trash in the media
If you see questionable material in the media, submit a report and take it from there. content.
Submit Trash