What a virtuous example to the nation; Thank you, Riley!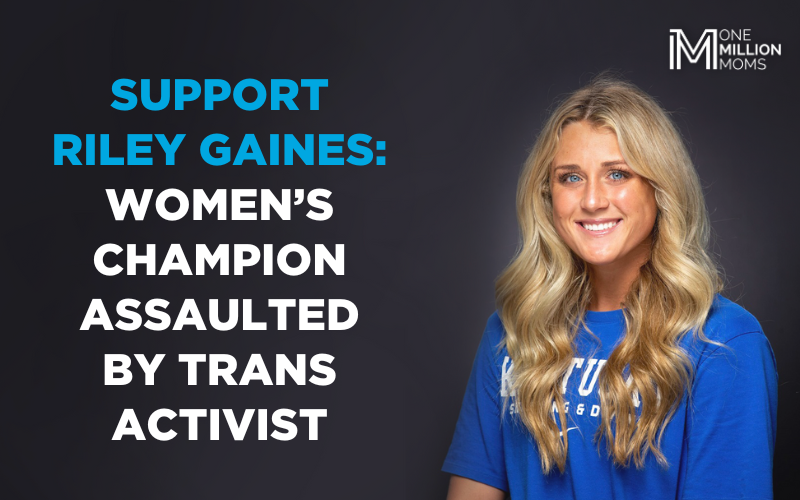 Last weekend, a 5-time NCAA SEC Division I women's swimming champion, Riley Gaines, was assaulted by transgender activists simply for being a guest speaker on women's rights at San Francisco State University (SFSU). The athlete-turned-activist is being hammered by the Left for defending the integrity of women's sports.

Riley is a strong female athlete who has spoken out against biological men competing in women's sports. University of Pennsylvania swimmer Will Thomas, a transgender "woman" who goes by the name Lia, won the NCAA Division I national championship in the women's 500-yard freestyle event, beating out actual female swimmers. Thomas tied Riley in another race, but since there was only one trophy and since Thomas was transgender, NCAA officials gave the trophy to him.

Unfortunately, while leaving the SFSU room where she'd been speaking, she was attacked. A mob of pro-transgender radicals stormed the building, blocking the exits and spewing vulgarities and violent threats at her. This caused Riley to have to barricade herself in a classroom for three hours for safety. After several hours, with the protection of the police, Riley was able to make her way out of the building and away from the campus.

"All of a sudden ambushers swarm in, tons of them," she told DailyMail.com. "They immediately rush to the front of the room where I am, so I'm kind of cornered at a podium at this point."

"They're screaming in my face. This is the point where I was struck twice … I believe, aiming for my shoulder both times, but hit me the first time on the shoulder, and then the second time it grazed my face."
Despite the hateful rhetoric and threats from the transgender community, Riley told Fox News she won't be backing down with her mission of saving women's sports, and situations like the one that happened at SFSU, though "terrifying," won't steer her off track.

"This does not deter me," she said. "This assures me that I am doing the right thing. This will not silence me. When they want me to be silenced, it just means I need to speak louder."
Gaines felt she must fight for the integrity of women's sports and has done just that. You can find out more on her website: Riley Gaines | Save Women's Sports | Official Website.
We applaud the courage of Riley Gaines and hope you will too.

TAKE ACTION:
Sign the petition to Riley Gaines. Join us in praying for and encouraging Riley as she defends women's sports and proclaims the truth on gender.

Also, alert your family, church family, and friends to this serious matter by forwarding this email and inviting them to join you in standing with Riley by signing the petition.
Take Action Now!