Viacom Grooms Next Generation of MTV Fans by Airing VMAs on Nickelodeon Again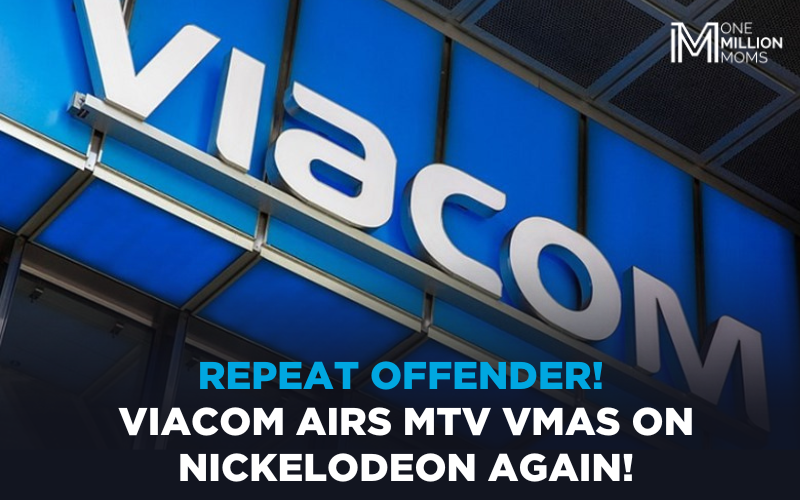 This week, on September 12, Viacom aired its "2023 MTV Video Music Awards" (VMAs) on Nickelodeon, its children's network. Nickelodeon was launched over 40 years ago as "the first cable channel for children," but now, many parents agree they can no longer trust the network. Since Nickelodeon's target market is children, it is apparent that Viacom is grooming the next generation of MTV fans. The 2023 VMAs showed entirely too much skin, especially when the live preshow began at 6:30 p.m. ET/3:30 p.m. PT, with the live main show at 8:00 p.m. ET/5:00 p.m. PT.
This year's VMAs featured the following: a flood of barely-there costumes, highly sexualized choreography that included hip thrusting, air humping, and twerking. The worst offense was when Cardi B and Megan Thee Stallion performed "Bongos" with numerous backup dancers. A large portion of the long night's performances and presentations aired when most children were still awake and a part of the television viewing audience.   
The sexually explicit content on this program is inappropriate for anyone – especially children. 
1MM has previously warned parents about the network's liberal animated program, The Loud House. But Nickelodeon also airs many popular children's shows, such as PAW Patrol, Rise of the Teenage Mutant Ninja Turtles, Power Rangers, and Henry Danger. And much of this popular children's programming content aired before the VMAs. 
Let this be a wake-up call and reality check for parents everywhere.  
Some brief examples of what aired on past VMAs include:
- Lizzo performed in front of a giant balloon designed to look like a woman's buttocks in a red thong that rhythmically bounced up and down with the music.
- Madonna famously shared a kiss on stage with both Britney Spears and Christina Aguilera in 2003.
- Miley Cyrus famously twerked her way to notoriety in 2013.
- And other controversial topics such as drugs, alcohol, sex, vulgarity, and violence have been openly glorified over the years.
It is appalling and irresponsible of Viacom and Nickelodeon to air this raunchy awards show on a children's network.
TAKE ACTION:
Sign our petition and urge Viacom to never air the VMAs on Nickelodeon again.
Take Action Now!