Urge Ballsy to Cancel Its Crude Ad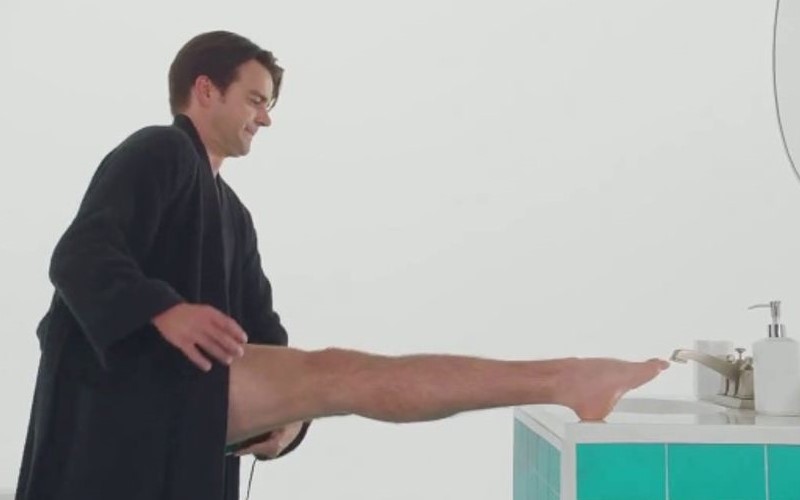 Ballsy needs to be held accountable for their recent ad that speaks openly and repeatedly about men's genitalia. This specific commercial, "Ouch! – Ballsy B2 Trimmer," with its campaign hashtag #MaleGrooming, is currently airing on television. During the commercial, a female narrator walks around a fake Ballsy lab with male "scientists" wearing only boxers, while she describes their new product, the B2 trimmer.
"Here at Ballsy, we know how hard it can be to trim your balls. That's why we created the new B2 trimmer. It features two easy-change heads so you can trim your balls or your body without getting ball smell everywhere. Plus, ball-safe blades to prevent cuts. So don't do this," says the narrator.
The ad then shows the side view of a man wearing an open robe, with one leg propped on the bathroom counter while painfully trimming his private parts. In conclusion, the female spokesperson states, "Get this and more great stuff for your balls from Ballsy. We know balls." Finally, the offensive commercial closes with an image of various Ballsy products.
This commercial is entirely too specific and graphic for television. The details are over the top when simply mentioning "private parts" would have sufficed.
Yet, Ballsy still chose to air these commercials despite their obviously controversial nature.
Can you imagine what goes through a child's mind when viewing these ads? And we all know that children repeat what they hear. Ballsy should be ashamed!
Ballsy needs to know that parents disapprove of its advertising tactics. The company may push away customers if it continues advertising in a repulsive manner that offends parents.
If you are as passionate as One Million Moms is about removing these offensive commercials, please share with your family and friends.
TAKE ACTION:
Please sign our petition urging Ballsy to cancel this inappropriate commercial immediately!
Take Action Now!