Urge American Girl to Pull Pro-Trans Book!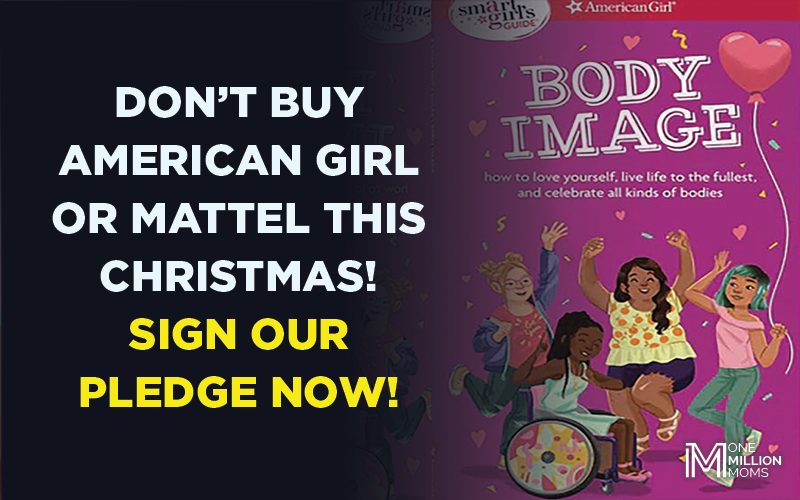 The once popular American Girl line of dolls, books, and toys, owned by Mattel, strikes again with liberal ideology. American Girl, with products designed for girls as young as three years old, now introduces young girls to gender dysphoria in its newest book, A Smart Girl's Guide: Body Image, written by one of the company's content development editors, Mel Hammond.
A Smart Girl's Guide: Body Image has a section featuring a transgender flag and an image of a child with a doctor, apparently discussing gender issues.
According to the New York Times Post, Hammond's book teaches pre-teen girls to use puberty blockers without their parents' knowledge, and the author has described her work as helping young girls learn to love themselves.
A passage in this controversial book advises, "If you haven't gone through puberty yet, the doctor might offer medicine to delay your body's changes, giving you more time to think about your gender identity."
Hammond's book continues, "Your gender expression can be feminine, masculine, or somewhere in between — and it might change! Maybe you'll experiment with bright dresses and long, feminine hairstyles. Or you might try baggy shorts, plaid shirts, and a buzzed haircut. Your gender expression should make you feel at home in your body."
The book also provides a list of resources and organizations that children can turn to if they have no adult to trust.
This is disgusting! American Girl is encouraging children to go behind their parents' backs with life-altering issues.
American Girl is also confusing innocent children by attempting to brainwash them into believing they can be whatever gender they choose.
Even with Christmas around the corner, One Million Moms strongly suggests not purchasing American Girl or Mattel products until the company has announced its distribution of A Smart Girl's Guide: Body Image has been discontinued.
Please inform your friends and family as well.
TAKE ACTION:
Sign our petition urging American Girl (owned by Mattel) to immediately discontinue its distribution of A Smart Girl's Guide: Body Image.
Take Action Now!