Transgender Actor Plays Doctor Barbie Throughout New Barbie Film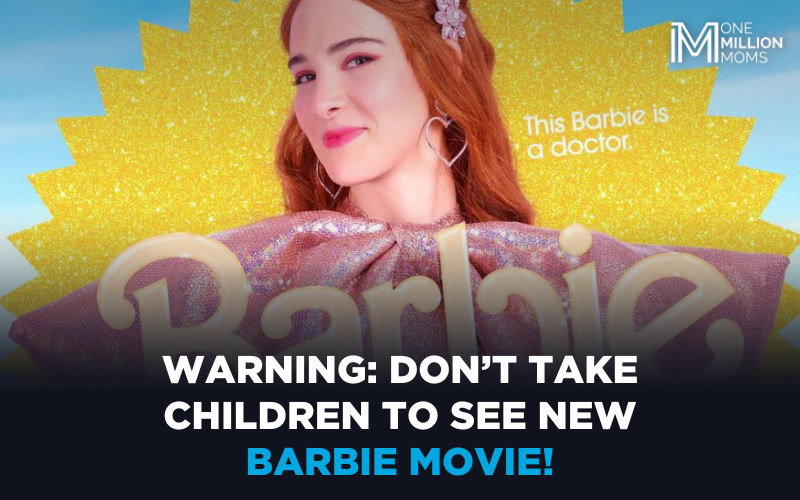 Alerting all parents!
The new Barbie movie hits theaters on July 21, but unfortunately, this is not a film parents should take their children to see. 
The film is produced by Mattel, Inc. and distributed by Warner Bros. Pictures. However, both corporations have made a grievous mistake by abandoning loyal customers and forgetting their core audience by pushing transgender propaganda.
Barbie unnecessarily pushes the LGBTQ agenda on children by casting a biological male, Hari Nef, who identifies as a female, as Doctor Barbie in the film. He appears on screen throughout the entire movie dressed as a woman. 
In a recent Out interview promoting the film, Nef discussed his sexuality and encouraged others like him to embrace their femininity. He claimed, "It's candy with a little poison, and that's what I like."
Movieguide.org lists other concerns, including:
- Little girls smack their baby dolls in the movie and say, "Girls don't have to be mothers anymore."
- Another Attack on the "Patriarchy": Barbieville is good because they removed the men, and the women are now in charge, and if you remove the men, you get rid of problems.
- Ken is the villain, and Barbie hates Ken.
- Barbie's Simu Liu says the movie will be a "final nail" for gender-based norms.
TAKE ACTION:
Please join us in telling Mattel, Inc. and Warner Bros. Pictures that we are not buying what they are selling. Sign our pledge and commit to boycotting the new movie, 'Barbie.' After you sign the pledge, please share this warning on your social media pages. Help 1MM spread the truth about this Warner Bros. film today!
Take Action Now!