The North Face Exposes Children To Summer of Pride Collection and Invitation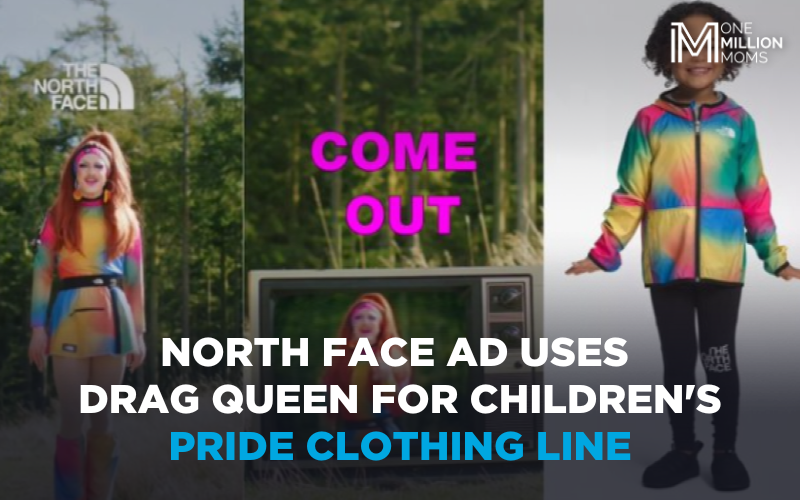 The North Face is currently using a drag queen to help push its gay pride clothing line. This line includes a couple of items for children, and these pieces furtively advocate for the LGBTQ lifestyle. The North Face ad begins, "Hi, it's me, Pattie Gonia, a real-life homosexual. I'm here with The North Face."
But that's just the beginning! The North Face's new rainbow-themed clothes and accessories, including a rainbow jacket and a blanket for children, are part of its gay pride collection and marketing campaign. And this particular ad features a drag queen spokesperson actually saying, "COME OUT," as a double entendre. He continues in a high, screeching voice, "We are here to invite you to COME OUT ... in nature with us!"
The advertisement includes an invitation to their summer tour called "Summer of Pride," held in select cities: "This tour has everything. There will be hiking, community, art, lesbians, and lesbians making art! Last year, we gay sashayed across the nation and celebrated pride with hundreds of you."
The ad also features the male spokesman in full drag, wearing a rainbow mini-dress, matching rainbow leg warmers, heels, a wig, a rainbow headband, makeup, eyelash extensions, and huge hoop earrings. Nothing about this get-up promotes the great outdoors. The commercial ends with him stating, "That's pretty gay!"
TAKE ACTION:
Please sign our petition and let The North Face know their decision to engage in corporate promotion and financial support of homosexuality is a bad idea, especially considering the number of mothers currently shopping for summer merchandise and upcoming vacation items.
Take Action Now!