The New Scooby-Doo Spinoff Series 'Velma' is Not Family-Friendly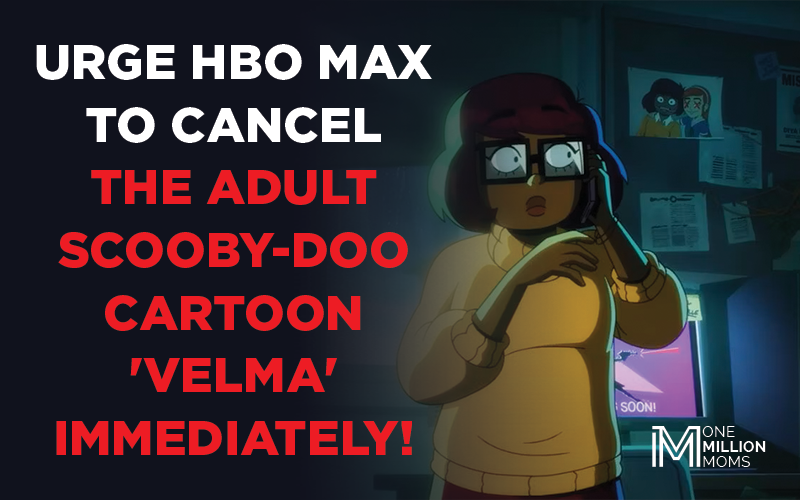 Warning! Parents, do not be fooled by Velma, the adult Scooby-Doo cartoon series streaming on HBO Max.
Onemillionmoms.com (1MM) suspects there will be a lot of shocked moms and dads when they discover that the animated series Velma is not for family viewing but for adults only. It appears that no subject is off-limits. Velma features lots of nudity, violence, and gore, including an oozing corpse. The new show targets a mature audience and addresses subjects unsuitable for anyone, much less for children.
The mature spinoff of the popular, long-running kids' show will include diversity and an R-rated tone but does not include Scooby-Doo himself. Warner Bros. Animation would not give the creators of Velma the rights to use the iconic dog Scooby in this adult series.
In the last Scooby-Doo film, 1MM warned parents about the portrayal of Velma as a lesbian. Now, this reboot of Velma will also feature limbs being severed, one of the main characters going to a strip club with her dad, and two teenage boys making out at their high school.
It is obviously not the show it once was. HBO Max has ruined the Scooby-Doo creation. How many parents want to explain to their children why they can no longer watch the familiar gang of characters in Scooby-Doo! Mystery Incorporated?
Unless alerted beforehand, many parents might unknowingly let their children watch an episode only to discover its perverted nature a little too late. 1MM and others must get the word out to families to avoid this program at all costs. Please share this with everyone you know!
Meanwhile, parents must explain to confused children that the program they once were allowed to watch is no longer a nice show. This problem would have been completely unnecessary if HBO Max had followed the original show's family-friendly design.
Take Action:
Please sign our petition urging HBO Max to cancel its adult animated series, "Velma," immediately.
Take Action Now!