Thank Governor DeSantis for Protecting Children!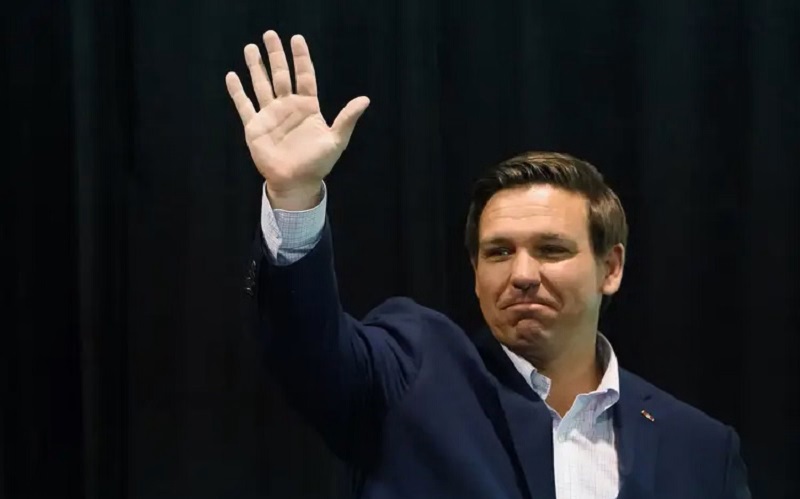 One Million Moms wants to take this opportunity to thank Florida Gov. Ron DeSantis mainly for protecting children with the Parental Rights in Education bill, but also for boldly putting Disney in its place. Disney CEO Bob Chapek condemns the bill which prohibits gender-ideology and sexual-orientation curriculum for kindergartners through third-graders in the state.
The bill passed the state legislature last Tuesday. DeSantis plans to sign the bill into law. DeSantis bravely stands up for Florida citizens while calling out Disney for being a woke corporation. More on this story here.
Chapek's complaint of course fell flat on DeSantis' ears. Disney cannot deny pushing an agenda after announcing in its annual shareholder meeting that Disney planned to donate $5 million to LGBTQ groups. In the same meeting, Chapek first complained about this bill. Disney should not attempt to be involved in politics or legislature decisions but instead be neutral in the matter at hand.
Franklin Graham's recent Facebook post thanks DeSantis and quotes the governor also:
Thank you for your bold stand, Governor Ron DeSantis! Disney isn't happy that the Florida Senate passed the PARENTAL RIGHTS IN EDUCATION BILL which bans the discussion of sexual orientation or gender identity in schools for children from kindergarten to 3rd grade. Disney's CEO contacted Gov. DeSantis to let him know of their opposition, but the governor affirmed that his administration's policies are based on the "best interest of Florida citizens, not on the musings of woke corporations." He said, "When you have companies that have made a fortune off being family-friendly and catering to families and young kids, they should understand that parents of young kids do not want this injected into their kids" kindergarten classroom…" I'm so grateful for Gov. DeSantis's strong defense of faith, family, and freedom in his state of Florida. God bless him as he leads.
1MM could not agree more. 1MM has warned parents for many years the direction Disney was taking, and the company cannot be trusted. Chapek's opinion on this controversial issue isn't the only issue that has Disney in hot water recently.
A couple other recent examples that prove Disney does not have your children's best interest in mind and why they need to be brought to light just like DeSantis has rightly done:
- Our friends at Parents Television and Media Council recently reported that Disney+ has added six TV-MA rated (Mature Audiences Only which is equivalent to R) Marvel television series to its streaming platform. Until now, Disney+ had only allowed content rated TV-14 or younger.
- Disney's new animated movie Turning Red seems innocent since it is a children's cartoon, but many parents find the film extremely inappropriate for young audiences. This film discusses puberty, different types of religious clothing present, mentioning doing drugs all day, and other crude content. Plus, the main character, a 13-year-old female named Mei, starts her period, her mother discusses her cleaning her privates regularly now, lies to her family, sneaks behind her parents' back, and even scolds herself after fantasizing and then drawing in her own words "those horrible, awful, sexy things!" You may read the entire movie review by Plugged In here.
Disney is bad news and has been for a while now. 1MM is thankful DeSantis is not intimidated by the large corporation.
Let us thank Gov. DeSantis for not caving under pressure and not backing down to an agenda that does not have children's best interest in mind, but instead standing up for what is right and for his moral beliefs.
TAKE ACTION
Sign the petition to Governor DeSantis, thanking him for his leadership to protect children and not cowering down to the pressure Disney was placing on him. Don't forget to share this with your family and friends today.
Take Action Now!