Skittles Has Made a Huge Mistake With Its New Pro-Trans Marketing Campaign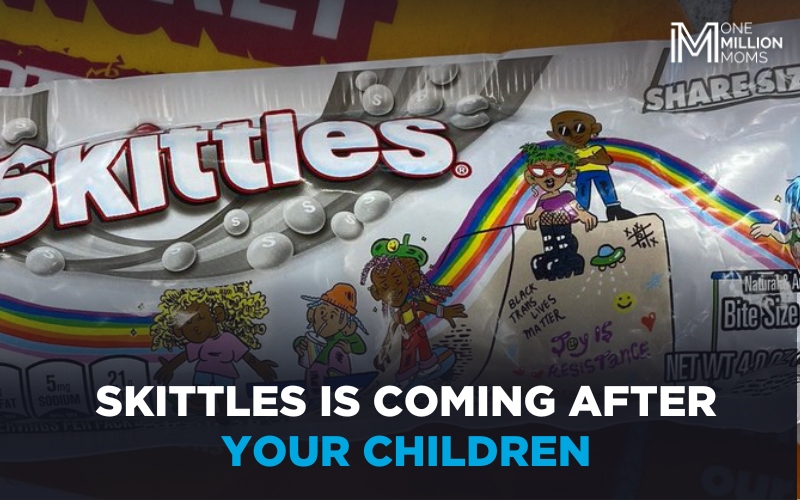 Skittles (manufactured by Mars, Inc.) is joining other corporations in supporting the LGBTQ agenda. Recently, Skittles launched a tasteless marketing campaign promoting the transgender lifestyle on its new candy wrapper. Rest assured that 1MM is not referring to the rainbow-colored candy for which they have always been known, but instead controversial slogans and even a cartoon drag queen on its packaging. The new candy wrapper displays the phrases "Black Trans Lives Matter" and "Joy Is Resistance."
The brand released this pro-LGBTQ packaging in partnership with the Gay & Lesbian Alliance Against Defamation (GLAAD). The packaging is predominantly black and white, with a thin rainbow running across the wrapper. Animated young people play happily along the package's rainbow path – a clear marketing ploy to attract the attention of children.
Instead of sticking to selling candy, Skittles is attempting to turn children into LGBTQ activists, further indoctrinating children. Since children love candy, they are the obvious target audience of this woke advertising campaign.
If you did not previously think that corporate America is coming after our children, you should see clearly now. They are targeting our children and attempting to desensitize and brainwash them into thinking this is normal behavior – and ultimately, teach them to accept the LGBTQ lifestyle without question.
But Skittles is facing some backlash with good reason. There is a price to pay for woke activism.
TAKE ACTION:
Please sign our petition urging Skittles to immediately stop its inappropriate marketing campaigns and cancel this pro-trans packaging.
Take Action Now!