Reminder: Boycott Disney's Movie 'Lightyear' Starting This Week!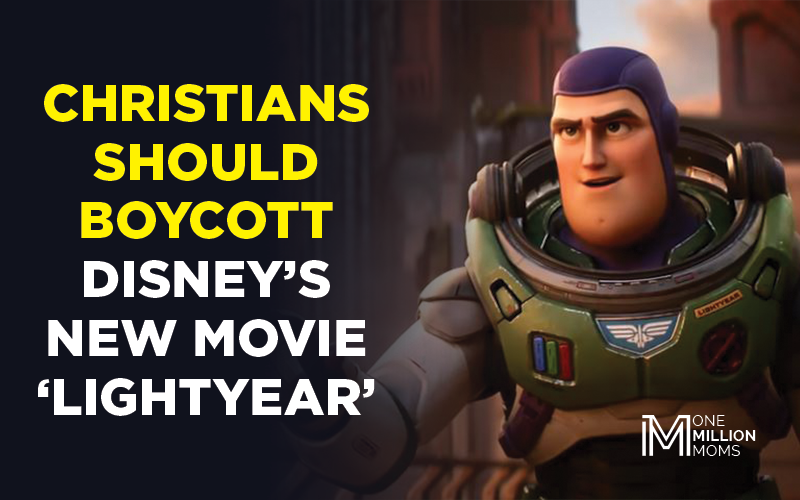 Alerting all parents! Disney has outdone itself, and not in a good way. In case you missed our first warning, Disney has announced it will restore a previously cut lesbian kissing scene in its June Pixar release of the animated movie Lightyear. The film will premiere Friday, June 17 so 1MM needs your help to make sure as many people know about Disney pushing the LGBT agenda on families, and particularly children, in the upcoming Lightyear movie.
The 1MM pledge already has over 18,000 signatures! Thank you to those who have already signed this spring. Please share this with your friends and family to guarantee they are aware and also have a head's up. You would want them to inform you if you were not aware of Disney's twist in their newest film.
This is the last place parents would expect their children to be confronted with content regarding sexual orientation. Issues of this nature are being introduced too early and too soon. It is extremely common yet unnecessary.
Disney has decided to be politically correct versus providing family-friendly entertainment. Disney should stick to entertaining instead of pushing an agenda. Conservative families need to urge Disney to avoid mature and controversial topics.
Disney doesn't think you will care, nor does it think Christian parents and grandparents will take a stand for their children and grandchildren. I think and hope you will.
TAKE ACTION
I encourage you to join with me and other parents in telling Disney you are not buying what they are selling.
Sign our pledge, committing to boycott Disney's Pixar movie "Lightyear" releasing Friday, June 17 in theaters and on streaming platforms.
After you sign the pledge, please be sure to share this alert on your social media pages. Help us spread the truth about Disney today!
Take Action Now!