'Paw Patrol' Spin-Off Goes Woke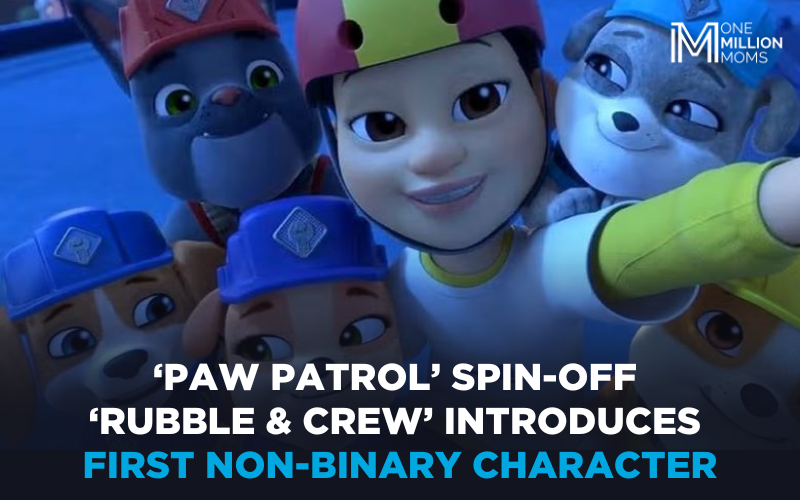 Alerting all parents!
In a recent episode called "The Crew Builds an Observatory," Nickelodeon's popular children's cartoon Paw Patrol gave a nod to inclusivity, by introducing the franchise's first non-binary character, River, who loves amateur photography and skateboarding. This episode also featured the bulldog Rubble and his building team as a promotion of the Paw Patrol spin-off show, Rubble & Crew.
Unsurprisingly, non-binary author and activist Lindz Amer created River. Amer also runs the YouTube channel Queer Kid Stuff and admitted in an Instagram post that creating and writing about the cartoon character was a bucket list achievement.
Amer announced, "They brought me on to consult on the first non-binary character – meet River!! – for the PP universe and write their episode, talk about a bucket list item."
"I wanted to write a non-binary character who was aspirational and incredibly cool, someone for the pups (and kids at home) to look up to. They found an awesome non-binary actor, Cihang Ma, to voice River, and I'm so happy how it turned out," added Amer.
Though River's gender is not mentioned openly in the episode, Amer's social media information makes it difficult for Nickelodeon to deny their intentions. Plus, the character gives subtle hints, including the transgender pride flag's pink, white, and light blue color scheme displayed on socks and shoes.
Obviously, River is a blatant attempt by Nickelodeon to normalize children identifying as non-binary.
The Nickelodeon that parents knew as children is long gone. Nickelodeon has now decided to be politically correct instead of providing family-friendly programming. But Nickelodeon should stick to entertaining, not pushing an agenda.
Please share this with your friends and family to ensure they are aware and not blindsided by it. As moms, we all want to know when Nickelodeon is attempting to desensitize our children by normalizing the LGBTQ lifestyle.
TAKE ACTION:
Sign our pledge today! I encourage you to join us in telling Nickelodeon that we are not buying what they are selling.
Take Action Now!