Maybelline Cosmetics Partners with Trans Activist Dylan Mulvaney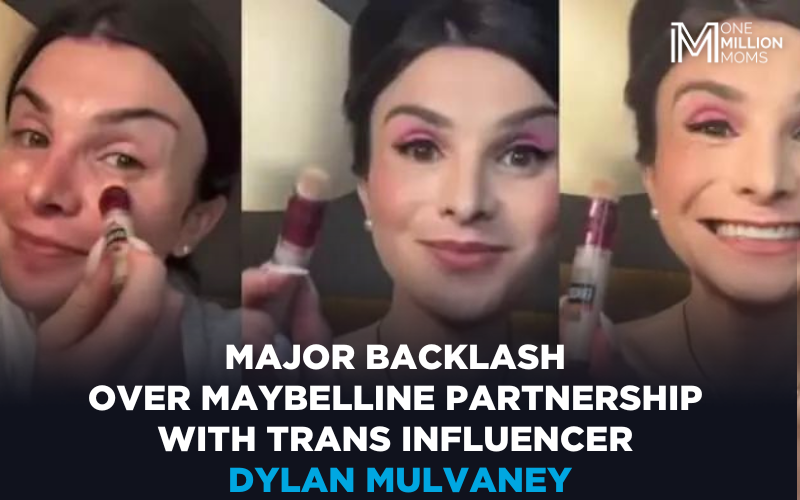 Maybelline is facing serious backlash due to its paid partnership with transgender activist Dylan Mulvaney. The trans social media influencer Dylan Mulvaney is known for pushing his sinful lifestyle onto impressionable teens who see the influencer glamorize his lifestyle on TikTok. During one TikTok video, he applies several Maybelline products to play up his gender-dysphoric identity as a trans woman.
Maybelline paying Dylan to model its makeup has sparked outrage with conservative consumers. Maybelline is also taking heat because this is extremely offensive to women to pay a biological male to model its makeup brand in its recent ad. In truth, Maybelline is pushing an agenda of sexual confusion instead of just selling makeup.
This perverted behavior is portrayed as a normal occurrence as Maybelline embraces the LGBTQ community by glorifying the transgender lifestyle in its most recent partnership.
But 1MM finds it extremely dangerous to share lies and deceit while propagating what God calls an abomination, camouflaged as kindness, love, and inclusivity. Yes, we are instructed to love one another, but we must also hold others accountable and speak out against sin.
TAKE ACTION:
Please sign our petition stating you will not support Maybelline Cosmetics as long as they honor and glamorize the trans lifestyle and gender dysphoria.
Take Action Now!