M·A·C· Cosmetics Is Proud to Support the LGBTQ Lifestyle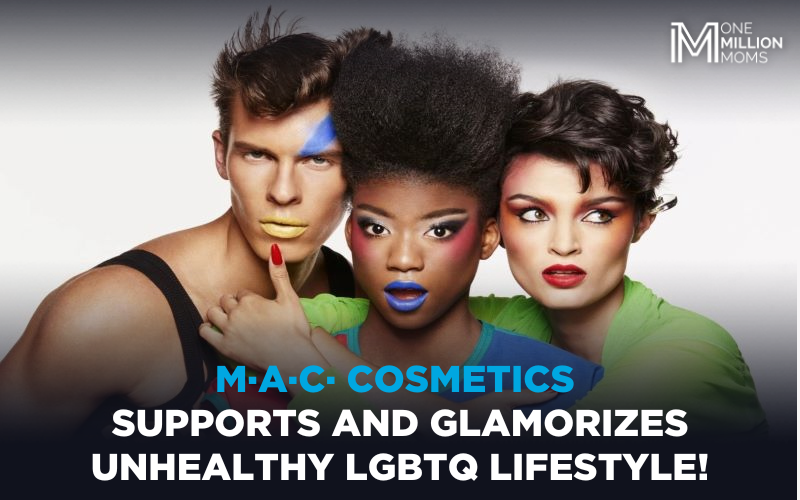 Parents should be aware that M·A·C· Cosmetics has a dedicated VIVA GLAM line that financially supports the LGBTQ lifestyle. M·A·C· uses transgenders, drag queens, and particularly, trans social media influencers to push this lifestyle onto impressionable teens who see the influencers glamorize their lifestyle. In truth, M·A·C· is pushing an agenda of sexual confusion instead of just selling makeup.
This perverted behavior is portrayed as a normal occurrence as M·A·C· embraces the LGBTQ community by glorifying the transgender and drag lifestyle even though it is an unhealthy lifestyle. M·A·C· camouflages their agenda as good by calling themselves Mactivists.
The official M·A·C· Cosmetics website states: "27 years of giving a glam! Since 1994, M·A·C VIVA GLAM has raised OVER $500,000,000 globally – and counting! – to support healthy futures and equal rights for all. That's over 9,713 grants given to 1,818 organizations in 92 countries. And over 19,000,000 lives changed around the world."
Yes, M·A·C· has donated 100% of the VIVA GLAM lipstick selling price of $19 each to help the LGBTQ community and people living with or affected by HIV/AIDS. Ironically, M·A·C· claims to support healthy futures when it is proven the LGBTQ lifestyle is unhealthy.
The M·A·C· website also brags, "Our founding credo – All Ages, All Races, All Genders – remains more integral to who we are now than ever before, as we fight for the rights and freedoms of all our friends and fans around the world."
M·A·C· 's website clearly celebrates pride all year long, and the cosmetic retailer is proud to celebrate what they call beauty without gender boundaries.
But 1MM finds it extremely dangerous to share lies and deceit while propagating what God calls an abomination, camouflaged as kindness, love, and inclusivity. Yes, we are instructed to love one another, but we must also hold others accountable and speak out against sin.
TAKE ACTION:
Please sign our petition stating you will not support M·A·C· Cosmetics as long as they honor and glamorize the LGBTQ lifestyle.
Take Action Now!