Girl Scouts -- More Liberal Than Ever!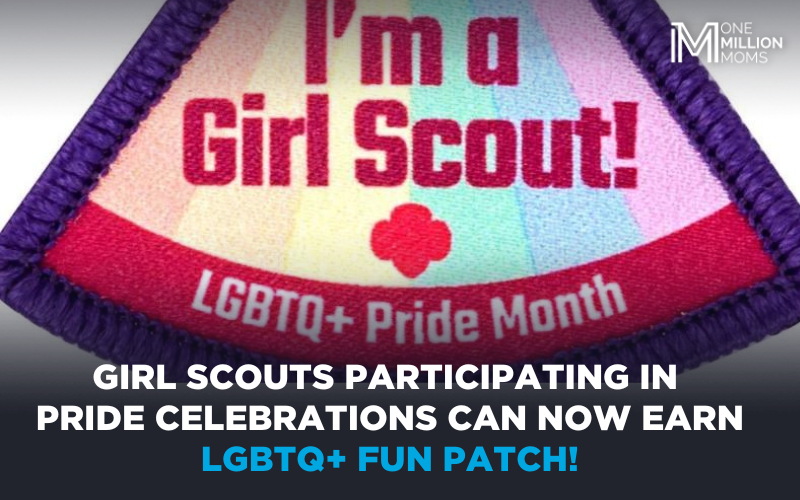 WARNING PARENTS!
The Girl Scouts organization has been on a moral decline for a long time, supporting abortion, sexual education similar to that of Planned Parenthood, and the LGBTQ+ agenda. In fact, the girls who participate, some as young as kindergarten age, can now earn a rainbow-striped "fun patch" if they complete LGBTQ-themed activities as part of "Pride Month."
The organization's website states:
"The Girl Scout LGBTQ+ Pride Month Celebration Fun Patch is designed for Girl Scouts of all levels and their leaders to honor LGBTQ+ history, celebrate the diverse cultures and identities of LGBTQ+ people, and acknowledge the many contributions that the LGBTQ+ community has made and continues to make across our nation. Girls and leaders have plenty of activities to choose from to earn this fun patch, and we encourage Girl Scouts of all identities to participate."
Here are a few activities a member can complete in order to earn a LGBTQ+ Fun Patch: sketch a portrait of a member of the LGBTQ+ community who you admire; make a LGBTQ+ music playlist; create art that celebrates how families come in all kinds; participate in No Name-Calling Week, which is sponsored by the Gay, Lesbian, and Straight Education Network (GLSEN); or attend an LGBTQ+ Pride celebration.
But before starting their activities, the girls must "familiarize" themselves with the appropriate terminology, such as gay, lesbian, bisexual, and queer identity. Those terms and concepts are also provided by GLSEN.
Meanwhile, the local troops only keep an average of 10-20% of the revenue from Girl Scout cookie sales. So that means the Girl Scouts USA organization collects a royalty payment based on its trademark, and a lot of that money goes towards pushing these agendas.
TAKE ACTION:
Please sign our petition stating you will no longer support Girls Scouts or purchase cookies as long as the organization is pushing these liberal agendas on girls.
Take Action Now!