Gillette Venus Launches Ridiculously Inappropriate Ad Campaign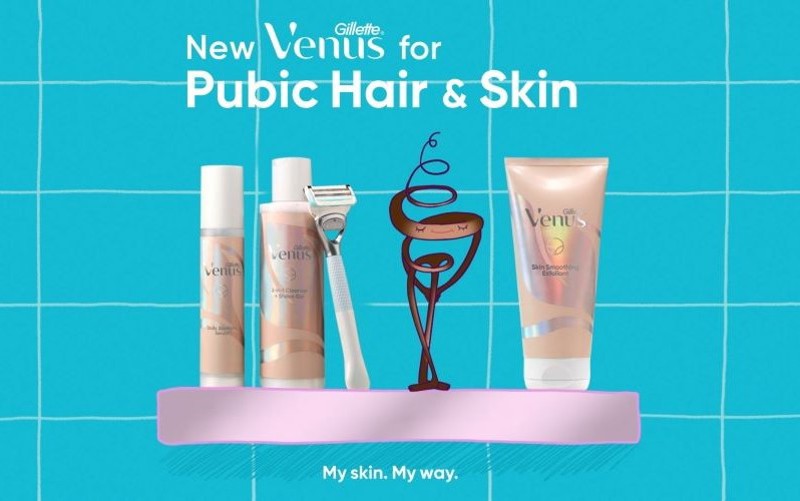 Gillette Venus (GV) has launched an ongoing series of new musical commercials about shaving pubic hair – in the name of "normalizing" it.
"It's Time to Care (For Your Pubic Hair)" is one of the current commercials being aired by Gillette Venus. It features rapper Princess Nokia singing and discussing pubic hair. A couple of statements within the ad are extremely crude: "Is the word 'pubic' blasphemy?" and "Hope can be found for your pubic mound." The ad concludes with its campaign hashtag, #SayPubic.
Another #SayPubic campaign advertisement is "A Song for Pubes," which features a cartoon 'pubic hair' character singing and dancing while discussing pubic hair.
Gillette Venus stated on YouTube: "It's time to get comfortable with the word 'pubic' and the whole area down there. We'll start - with a song about pubes, sung by pubes. Check out #ThePubeSong and let's normalize the conversation – because it's okay to #SayPubic."
These inappropriate commercials are airing during prime time when children are likely watching television, so family viewing time is not safe. The irresponsible ads are airing during MLB games as well, posing another danger to family viewers.
These ads are so suggestive and disgraceful in their attempt to normalize the discussion of pubic hair on prime-time television. Yet, Gillette still chose to air these commercials despite their obviously controversial nature.
Can you imagine what goes through the mind of a child when he or she sees these ads? And we all know children repeat what they hear. Gillette should be ashamed!
Gillette needs to know that parents do not approve of its advertising tactics. The company may push away customers if it continues advertising in a repulsive manner that offends parents.
If you are as passionate as One Million Moms is about removing these offensive commercials, please share with your family and friends.
TAKE ACTION:
If you agree these commercials are inappropriate, please sign our petition urging Gillette Venus to pull its "#SayPubic" ads immediately. Also, encourage the company to be more responsible in future marketing campaigns. If the company would like our business, it must no longer air vulgar ads.
Take Action Now!