Disney Hires Drag Star for New Marvel Superhero Series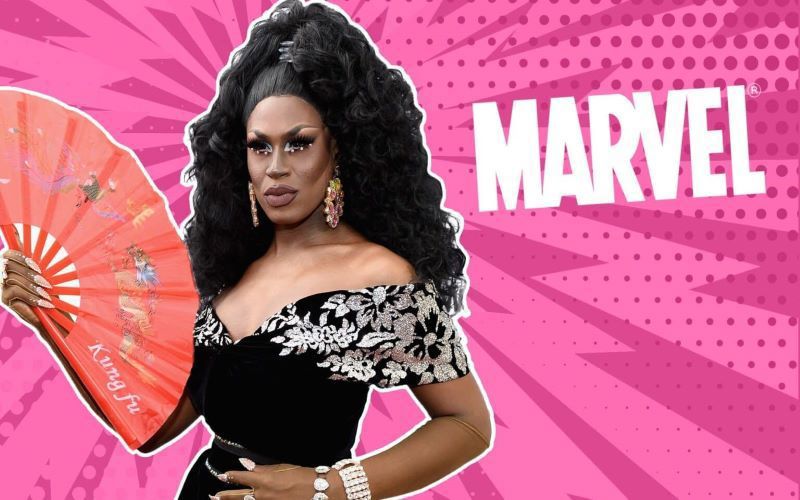 Earlier this year, Disney took center stage in the debate over Florida's proposed House Bill 1557, also known as the Parental Rights in Education bill. Wrongly characterized by political opponents as the "Don't Say Gay" bill, the law took effect July 1, prohibiting classroom instruction on sexual orientation or gender identity in Florida public schools for students in kindergarten through third grade.  
Bowing to pressure from employees to respond after initially remaining silent, Disney vowed to combat the bill and to integrate more LGBTQ characters and storylines into its movies and shows.
Months after publicly vowing to increase the percentage of LGBTQ characters and plots in its productions, children's entertainment giant Walt Disney has cast a drag industry superstar in an upcoming Marvel superhero series.
Jaren Kyei Merrell, known professionally as Shea Couleé, is a celebrity drag queen and a former RuPaul's Drag Race contestant who has over 3 million social media followers and is a giant in the industry. In an all-star spinoff edition of the reality show, Couleé won Season 5 and was a finalist in Season 7.
The famous drag performer has been cast in an unspecified role in the upcoming Disney+ series Ironheart, which centers around an armored superhero and is also set to include "nonbinary" actor Zoe Terakes.
The Epoch Times reports that Couleé, who uses female pronouns on stage and "they/them" pronouns otherwise, has vowed to leave a "very specific Shea Couleé print on the Marvel Universe."
TAKE ACTION:
Please sign our petition urging Disney to axe any plans to include a drag performer in their upcoming Marvel superhero series "Ironheart" immediately.
Take Action Now!