Adidas Will Feel the Repercussions of Its Woke Marketing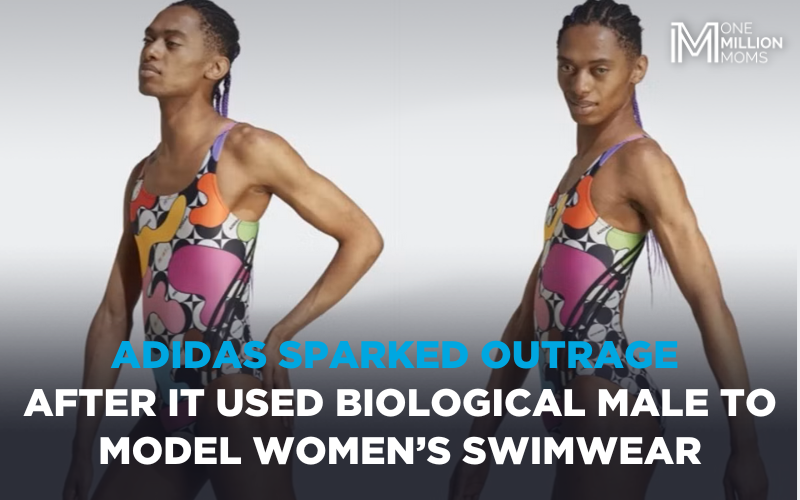 People across the nation are outraged over the Adidas Pride 2023 collection, particularly after the company chose a biological male to model a woman's one-piece swimsuit. The ad shows a hairy chest and crotch bulge to get the campaign's point across.
Adidas is also taking heat because it is extremely offensive to women for the company to pay a biological male to model a woman's swimsuit. In truth, Adidas is pushing an agenda of sexual confusion instead of just selling athletic clothing and swimwear.
The brand's Pride campaign has been promoted by British Olympic diver Tom Daley, but he is not seen wearing the woman's swimsuit.
As part of the Adidas campaign, Daley has written a "Love Letter to Sport" that said, in part, "No matter their sexual orientation, gender identity, whatever it is. Every single athlete should be free to love you while loving whoever they want; and most importantly, being true to whoever they are."
This unnatural behavior is portrayed as a normal occurrence as Adidas embraces the LGBTQ community and glorifies the transgender lifestyle in its most recent ad.
But 1MM finds it extremely dangerous to share lies and deceit while propagating what God calls an abomination, camouflaged as kindness, love, and inclusivity. Yes, we are instructed to love one another, but we must also hold others accountable and speak out against sin.
TAKE ACTION:
Please sign our petition stating you will not support Adidas as long as they honor and glamorize the trans lifestyle and gender dysphoria.
Take Action Now!